admin October 26th, 2007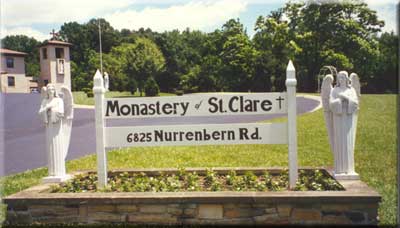 If you've been looking for the Poor Clares in Evansville and found nothing….. look again - they are back!
Their site was down - mea culpa because I (Sr. Patricia in Spokane) had changed the server … and was negligent in getting everyone back up! Hopefully with the blog - things will get done a little faster. Hope.
Do visit the Sisters in Evansville and if you want to send them a prayer request….